Events
Kendra Scott in Scottsdale, Arizona June 2019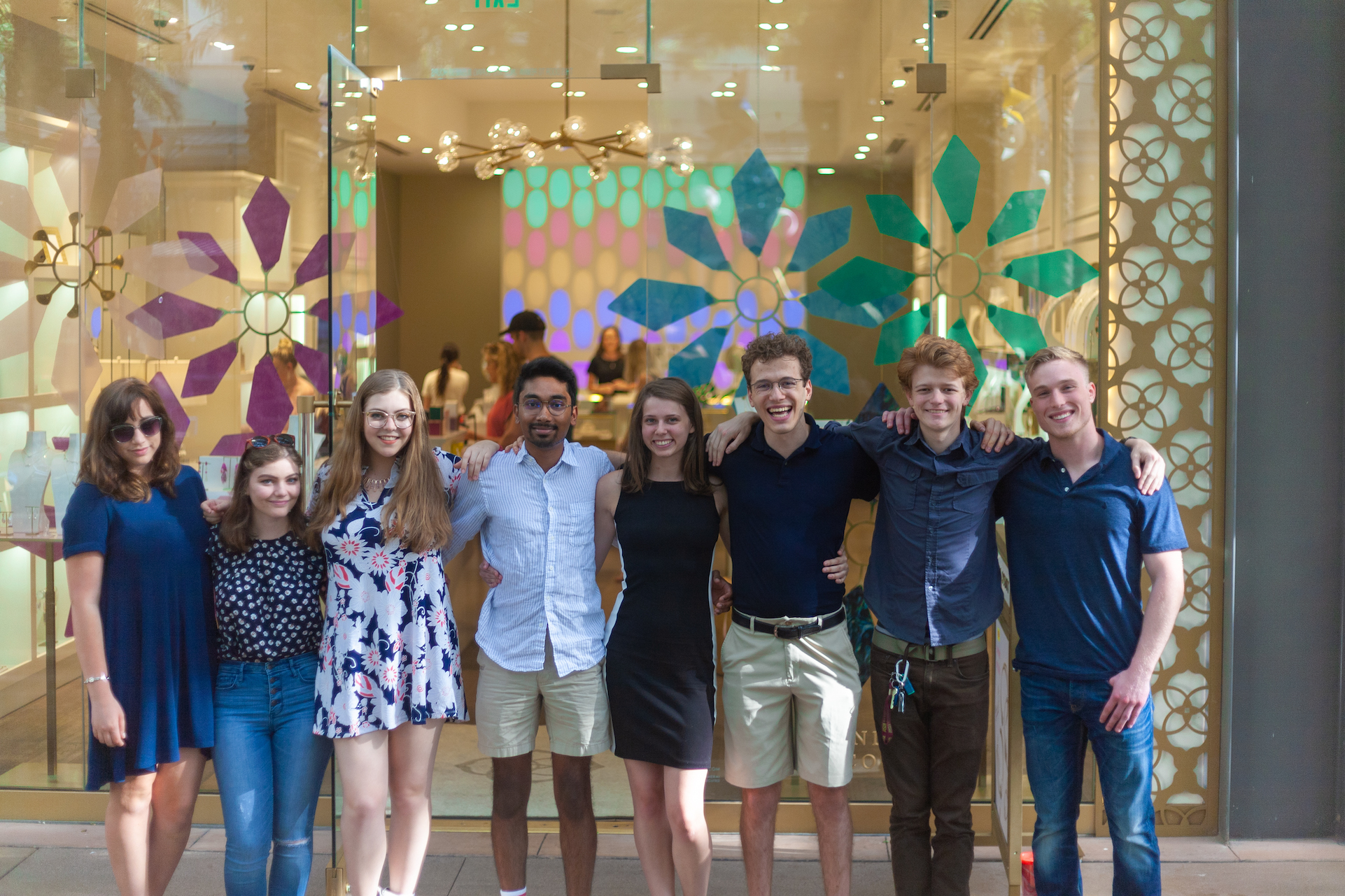 Recently, we've started fundraising for our volunteer trip to Tetzilquila, Mexico. To offset some of the travel and medical supply costs, we set up a GoFundMe and held a fundraiser at Kendra Scott.
We always love working with Kendra Scott and their philanthropic agreements. Thank you to everyone who came out to help!
Rally for Science in Tucson, Arizona April 2019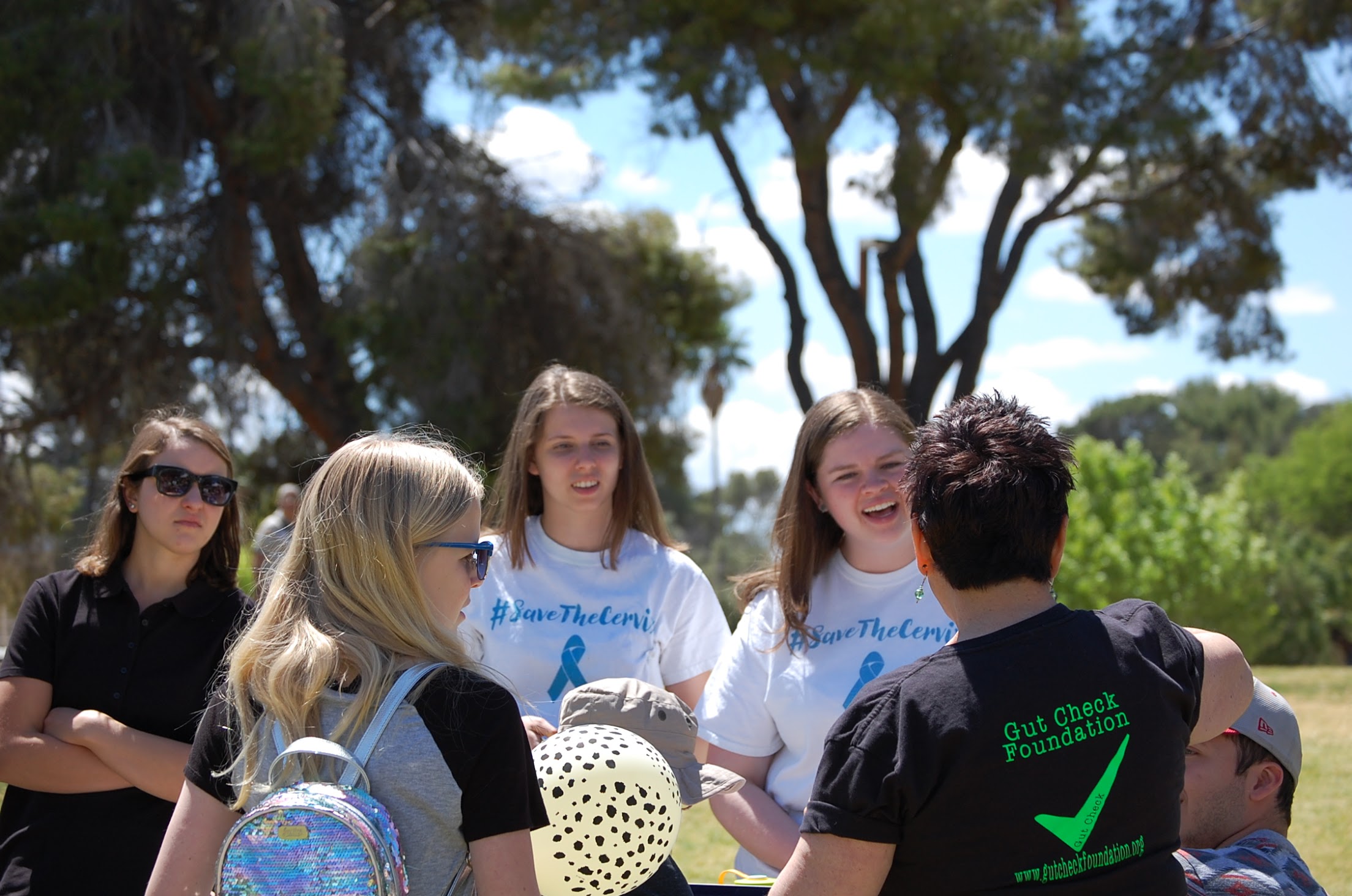 After a successful 2018 event, CCAP Across The Map returned to the 2019 Rally for Science. Although we continued building awareness around women's health issues, this year we focused on garnering support for a meeting with Senator Krysten Sinema with our change.org campaign. Here's an excerpt from our campaign's statement:
Due to a lack of resources such as preventative HPV vaccines and diagnostic Pap smear tests, women around the world are dying preventable deaths.
Solution
Make our U.S. senators aware of the power of HPV vaccines and Pap smear tests. If we can inspire an audience through this platform to show our support, we can make it easier for our political leaders to keep us on their radar.
Vaccines have been the best solution for preventable diseases. They are undisputedly effective. 194 countries have endorsed the Global Vaccine Action Plan, resulting in the prevention of 2-3 million deaths every year.
Shot@Life Summit in Washington DC February 2019
Co-founders Hunter Ackerley and Jill Leaver had the opportunity to attend the 2019 Shot@Life Summit in Washington DC. Day 1 was attending seminars that were lead by members from the United Nations Foundation, Bill & Melinda Gates Foundation, Gavi, UNICEF, and more. These seminars were about how to receive funding for grassroots organizations, emerging technology in the vaccine industry, policies being formed, and how to politically incite global impact through local, national, and international advocacy. Pictured below are CCAP Across The Map's co-founders Hunter Ackerley and Jill Leaver at the conference.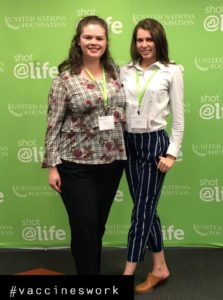 Day 2 was going to Capitol Hill and meeting with members from the senate and the house of representatives to advocate for global immunization programs. We were specifically advocating for the FY20 global health budget to match the FY19 budget, which was 575 million dollars. After an entire day at Capitol Hill, including 16,000 steps and 6 hours of meetings, we were extremely pleased to receive bipartisan support for our budget request. Our advocacy group was an amazing group of individuals. Pictured below from left to right are Tenneh Turner-Warren from The Arizona Partnership for Immunization (TAPI), Gail Petersen-Hock from the Arizona chapter of the National Cervical Cancer Coalition (NCCC), Hunter Ackerley from CCAP Across The Map, Jill Leaver from CCAP Across The Map, and Dianne Maki-Sethi, who was there from her personal experience of being a measles survivor.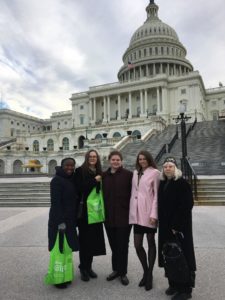 We were extremely fortunate to discuss our advocacy with legislative correspondents for our congressional representatives and to meet with Arizona Senator Kyrsten Sinema herself. Discussing our global health goals with our representatives was an incredibly powerful experience.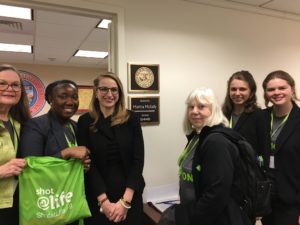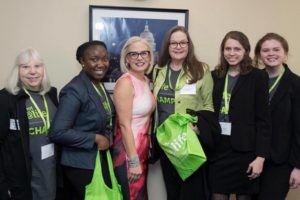 Many of the seminars we attended primarily focused on vaccines for measles, polio, rotavirus, and pneumonia. While these are all certainly incredibly important vaccines to fund, we noticed that the HPV vaccine did not receive its much needed attention. We hope to address this disparity in our upcoming projects to continue the global effort to save the cervix.
Rally for Science in Tucson, Arizona April 2018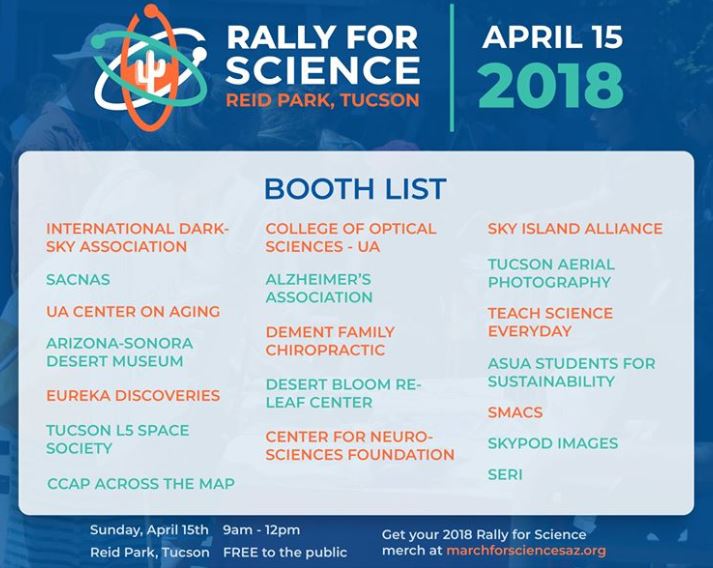 CCAP Across The Map hosted a booth at this event, where we played trivia games about
Cervical Cancer
HPV
Women's Health
Global Health Statistics
In these games, a player would roll a dice, which was four different colors (red, blue, green, and yellow). There were four groups of corresponding trivia questions to these colors. Whichever color the player landed on is the color of questions that they did not have to answer. For example, if the player landed on blue, then they would not have to answer the blue group of questions, but would have to answer the green, red, and yellow questions. All players won candy at the end.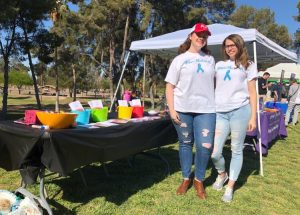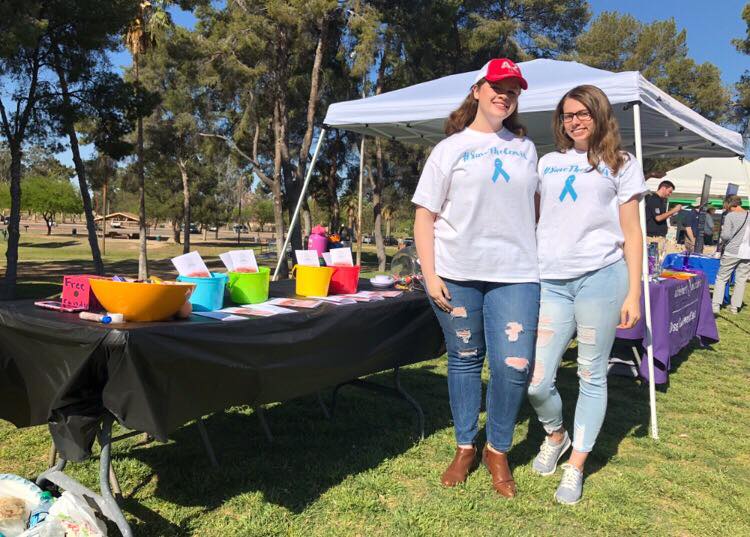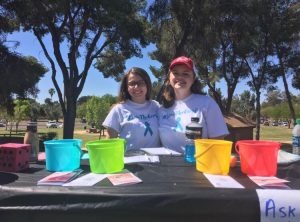 Additionally, we also had volunteers walking around handing out pamphlets about our organizations mission and goals to those walking around the event.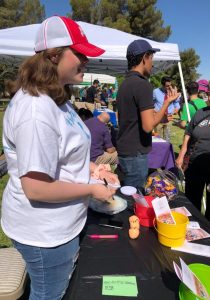 Our volunteers made all the difference at this event, and we are incredibly thankful that they donated their time and energy!